Supreme Renaissance
Yes Folks the Supremes have brought about Renaissance of the Knitting Needle and the Back-Street Abortion (As our former POTUS promised. Grab them by the – – – – -!")
Hallelujah!!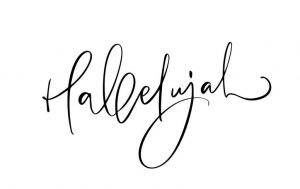 The Advocates
The male advocates of abortion often seem to be the gropers, molesters and rapists. The Supremes want to impose THEIR alleged morality on us, while engaging in disreputable behavior. One Supreme was an attempted rapist in young years.
Here's a description of another:
"He spoke about acts that he had seen in pornographic films involving such matters as women having sex with animals and films showing group sex or rape scenes. He was drinking a Coke in his office, he got up from the table at which we were working, went over to his desk to get the Coke, looked at the can and asked, 'Who has put pubic hair on my Coke?'"
Pardon me, folks! I've got to go out and barf.
Shenanigans South of the Border
"While Bishop Oscar Romero lived, John Paul II reprimanded him thrice in private, once even asking him to align himself with the Salvadoran dictatorship. Romero refused, calling the request 'unjust.'" from Jesus Our Shepherd Website.
Fingering a Saint! A Saint was cancelled out by a Saint!
And then BAM; BAM!
Bishop Romero's Successors
In 1995, Pope John Paul II appointed Fernando Sáenz Lacalle, an Opus Dei member, archbishop for San Salvador. Lacalle was instrumental in having harsh anti-abortion laws established. A woman who has had abortion can be sentenced to thirty years in prison.
If a woman is brought to a hospital, and she suspected of having undergone a botched abortion, she is tied to her bed and serves as an exhibit of the crime committed.
(Sam Harris: Letter to a Christian Nation, Alfred Knopf, New York. 2006; Jack Hitt: "Pro-Life Nation," New York Times, April 9, 2006.)
Praise for an 11-Year-Old Victim
In July of 2013 Chilean President Sebastian Pinera praised an 11-year-old rape victim who is pregnant, who stated: "It will be like having a doll in my arms." Abortion is illegal in this country under all circumstances.
Child Denied Abortion
Amnesty International, April 29, 2015: Paraguay: The life of a 10-year-old girl who is pregnant after having been raped by her stepfather is in danger. The physical and psychological impact of forcing this young girl to continue with an unwanted pregnancy is tantamount to torture," said Amnesty International's Guadalupe Marengo  "The Paraguayan authorities cannot sit idly by while this young rape-survivor is forced to endure more agony and torment." (They did!)
Pope Francis in the Holy City said not a word! He visited Paraguay and stayed mum!
This is what is in store for:
The Land of the Free and the Home of the Brave.
– Herbert Kuhner