Washington — President Donald Trump appeared to advocate rougher treatment
of people in police custody during a speech in New York.
Politics Jul 28, 2017 4:16 PM EDT
WATCH: Trump trumpets MS-13 crack
"Trump spoke dismissively of arresting officers who protect suspects' heads while putting
them in police cars in a speech in front of law enforcement on Long Island.
He said: "You can take the hand off," drawing cheers from his audience.
Trump also claimed that laws are written to "protect the criminal" and "not the officers.
He told the law enforcement officials that the "laws are stacked against you " and need to be changed."
DUCK DON!
Donald Trump advocated rough treatment of suspects by police in New York
"You can take your hand off," he said, referring to protecting a suspect's head
while hustling him into a car.
When Trump is no longer president, he may be in for it.
If Trump becomes a "suspect," should police follow his advice?
BETTER DUCK, DON!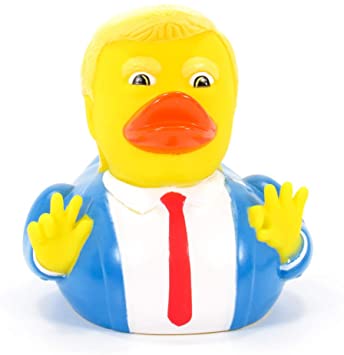 – Herbert Kuhner