Christian Hoffmann Concerning Patricia Highsmith
Jenseits der Moral von Christian Hoffmann, Wiener Zeitung extra, Page 35
16/17 January, 2021
Christian Hoffmann, in his brilliant review, has brought my attention to an essential aspect of Patricia Highsmith's novels. Her characters move in a bourgeois society, in which crime is an anomaly. They are ordinary people who decide to engage in the criminal act of murder.
In Strangers on a Train, a film version of a Highsmith novel, directed by Alfred Hitchcock in 1951, two men meet on a train and converse. Both want their spouses to be done in and decide to murder each other's wives. Thus each "murder participant" would deflect suspicion from himself.
Raymond Chandler was hired to do the script but withdrew. He was replaced by Czenzi Ormonde.
Apparently, Chandler could not fathom such a "murder situation. Here's the rub! His characters move in run-down neighborhoods and are either black or white. Philip Marlowe, the private eye, may, indeed be a bit grey (due to being on the seedy side), but he is the "good guy" who tracks down the "bad guys," who are pitch-black out-and-out gangsters.
Chandler's literary world consists of the dingy offices of his private eyes and the hangouts and cheap eateries of his gangsters. His heroes are incorporated by such "tough guys" as Humphrey Bogart and Alan Ladd. Chandler's film noir works live from the black and white atmosphere of his mostly Los Angles slum locations.
Add the fact that Chandler was a constant complainer. (When he had the ideal film duo of Alan Ladd and Veronica Lake in The Blue Dahlia, he referred to Veronica as "Moronica.")
The bourgeois world of Guy Haines and Bruno Anthony, the exchange-murderers, is one unfamiliar and incomprehensible to Chandler. Apparently he did not have a key to murder in suburbia.
In Purple Moon (Plein Soleil) directed by René Clement based The Talented Mr. Ripley, Tom Ripley gets his comeuppance. However, Highsmith was "practical," as far as this character was concerned. Perhaps she lets him get with murder in order to continue using him in future books.
Afterthought: Both Highsmith and Chandler were, in my view, skilled novelists, who like many of their American contemporaries, are located No-Man's Land between literature and pulp fiction.
*Films featuring the Ladd-Lake duo: This Gun for Hire, The Glass Key, Saigon, The Blue Dahlia
A Personal Encounter with Hitch
Carol and I were in both Quebec in 1952 while Alfred Hitchcock was shooting I Confess with Montgomery Clift and Ann Baxter. Although Carol and I were there at the same time, we had not yet met. Later she would tell me about her encounter with Hitchcock.
Quebec is the most European city on the American continent and perhaps even in Europe.
As I film buff, I saw all of Hitchcock's films, although I must say I was never really a fan.
I found the plots a bit on the banal side, although I had to admit certain sequences were well-filmed.
Hitchcock had trouble with Clift since he often insisted on having certain scenes explained instead of just doing what the director directed.
This irritated Hitchcock and inspired him to declare: "All actors are cattle!"
One night when we were together, Carole said that she had dinner Le Panache, she saw Hitchcock sitting at another table with what was obviously a film team. She could not help staring. Suddenly he placed his napkin on the table, got up and approached her and said: "Young lady, if you were as ugly as I am, people would stare at you."
Guess the great director was not the nicest of men.
Tom Ripley Dies and Lives
In Purple Noon magnificently directed by René Clément, Tom Ripley, magnifiucently played by Alan Delon, doesn't get away with murder.
Patricia Highsmith was full of praise, save for the dénouement.
Clément didn't have plans for sequels. Highsmith let Ripley live so that she could use him again and again.
Forbidden Games
Refugees are fleeing on a country road in France. Luftwaffee fighter planes fly above. They strafe the refugees. Little Paulette's parents are killed, and her little dog is hit. It trembles beside her. The dog is dying. It dies and a woman refugee throws it in a creek.
I hope that René Clément didn't have this dog killed for this scene. Was cruelty engaged in to show the cruelty of the Nazis?
I had a dog as a boy. He died tragically.
As an octogenarian, I still mourn him.
I am secular, but I say:
"When things go red and then turn black,
and I hear barking, I'll know there's an Afterlife."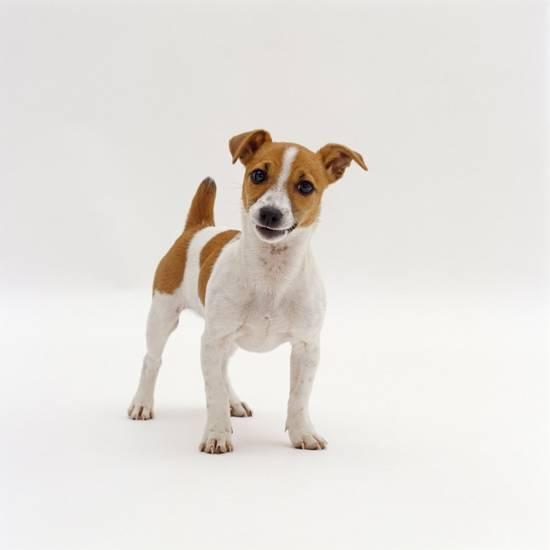 – Herbert Kuhner